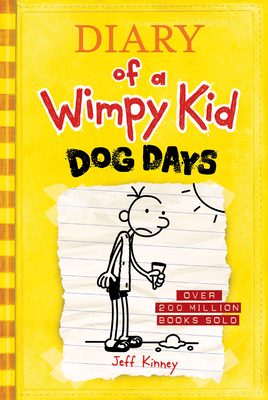 Dog Days (Diary of a Wimpy Kid #4)
Publication Date:
October 12th, 2009
Publisher:
Harry N. Abrams
Usually Ships in 1 to 5 Days
Description
In Dog Days, book 4 of the Diary of a Wimpy Kid series from #1 international bestselling author Jeff Kinney, it's summer vacation, the weather's great, and all the kids are having fun outside. So where's Greg Heffley?
Inside his house, playing video games with the shades drawn.
Greg, a self-confessed "indoor person," is living out his ultimate summer fantasy: no responsibilities and no rules. But Greg's mom has a different vision for an ideal summer . . . one packed with outdoor activities and "family togetherness."
Whose vision will win out? Or will a new addition to the Heffley family change everything?